What Is The Difference Between IoT And M2M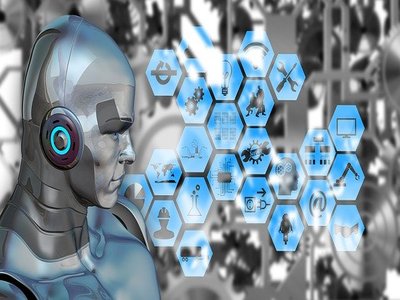 The distinction between the concept of Machine to Machine (M2M) and that of the Internet of Things (IoT) is very real. And yet confusion remains even among representatives of the Tech sphere. This does not prevent these two technologies from gaining momentum and continuing their evolution that nothing seems to be able to stop, so it is important to differentiate them well. Let us try to lift the veil on two solutions making it possible to offer remote access to the objects which do not function either exactly in the same way either. M2M, IoT, and Remote Access what the definitions say?
The definition of M2M that can be found on the web is as follows:
1. "Machine-to-Machine communication is the association of information and communication technologies (ICT) with so-called 'intelligent and communicating' objects in the goal of providing them with the means to interact without human intervention with an information system".
2. The Internet of Things or IoT means "a global infrastructure for the information society, which allows advanced services by interconnecting objects (physical or virtual) using technologies existing or evolving interoperable information and communication".
3. A Remote Access service refers to a combination of equipment and software making it possible to activate remote access to a tool or information residing on an ICT (Information Technology) network. The definitions that can be found online do nothing to dispel the confusion. Before looking at the differences between M2M and IoT (Internet Of Things), let's see how they are similar. Don't they both allow remote access? It is first necessary to remember that M2M technology came before that of IoT. It laid the foundations for connectivity between machines.
The IoT used these to improve and refine them. IoT is the bigger vision of connectivity made possible by technological advances in M2M applications. The M2M is primarily intended for companies and offers them a professional solution to connect their machines which are also developed for an audience of professionals. M2M technology has revolutionized the way machines are managed by companies by offering to use and control their equipment remotely. The main interest of M2M is to connect an object (possibly to the cloud or through a dedicated network) so that the company can operate and retrieve data without having to interact with it directly and physically.
IoT is a more generalized technology that is aimed at both consumers and businesses. The consumer IoT connects people to their devices and, similarly, allows them to access the data they contain or activate certain features remotely. In companies, the IoT goes further by facilitating the monitoring and management of devices. How do these technologies allow better performance for businesses? One of the most important applications of these two technologies relates to data. Thanks to the connectivity they allow, it is, for example, possible to locate system errors and reduce maintenance costs by eliminating the need to manually control the system constantly.
There is no denying that IoT and M2M have things in common. Their main similarity concerns the fact that these two technologies allow remote access to data and make possible the exchange of information between machines without human intervention. However, they are not synonymous. How is connectivity achieved? The way remote access is done varies greatly between IoT and M2M. In the case of M2M, communications are established point to point using physical components integrated into the machines.

These connected machines then communicate via a dedicated cellular or wired network via a software application, which is also dedicated. IoT, however, is based on IP networks built according to standards to connect data from a device and a cloud or middleware platform. To put it simply, the IoT goes, as its name suggests, over the Internet. M2M, in concrete terms, connects machines to each other. The IoT, for its part, starts from the connection between machines and integrates web applications into it by establishing cloud-based connectivity.
Objects equipped with them can use this data to make decisions independently and perform tasks, so to speak, without the use of any human intervention. However, M2M and IoT are not synonymous. These are solutions that can bring different benefits to businesses. These two technologies vary in how connectivity is established, what they aim to connect, what type of deployment can be expected, and how the data collected is used. Being able to be considered as complementary, both Machine to Machine and Internet of Things technologies allow us to envisage a vision of the world where all devices are endowed with an "intelligence" allowing them to communicate with each other, remotely, and without human intervention.
These solutions allow companies to look to the future and provide an ever more efficient response to the problems they face.