6 Technologies That Will Boom In 2020 For Digital Transformation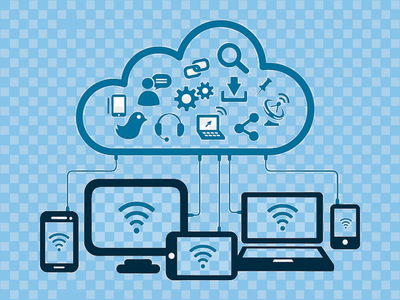 After the techtonic rise of Cloud Computing, IoT, Augmented Reality. What will be the key technologies in a year? 5G, Artificial Intelligence, advanced data analysis, of course, but also others that might surprise you. Without further ado, here are the 6 of them that will probably be the most significant in 2020.
These Technologies A Worth To Watch Closely In 2020
I. 5G For All:
2020 will be the year of 5G. Thanks to some big names in telecommunications, such as Qualcomm, AT & T, Verizon, Nokia, Ericsson, and Huawei, ensuring that the deployment of 5G keeps pace, as well as the world's best Android mobile handsets launching now their 5G phones, it will already be up and running by 2020. In addition to providing us all with higher bandwidth and more reliable mobile networks, the proliferation of 5G will also accelerate progress in terms of cities, intelligent vehicles, and production, as well as many other IoT technologies requiring 5G. In other words, the true value of 5G will not be limited to phones. Almost every area that impacts our daily lives will be transformed – for the better – by the evolution of this technology that will be the signature of the year 2020.
II. A Faster Wi-Fi For A Moving World:
Well, Wi-Fi 6 and 5G are two entirely different technologies, they will offer us much faster data processing and a much higher wireless connection speed in 2020. 5G and Wi-Fi working together will create the perfect end-to-end combination of high-speed connectivity for home and office. It will be expected a download speed three times higher than that provided by the Wi-Fi 5, but this is not the most significant aspect of this new standard. The real value of Wi-Fi 6 will be its ability to extend its data speed to many more devices than Wi-Fi 5 was able to handle. This is important for two reasons: the first is that the number of devices connected to a typical Wi-Fi network should increase from around 10 today to 50 over the next few years, and this will require more Wi-Fi capabilities faster, more efficient, and more ingenious. The second reason is that the quality and volume of data going through Wi-Fi networks should also increase, and Wi-Fi 5 is unable to handle such a weight properly. Wi-Fi 6 should eliminate these weak points by 2020.
III. Data Analysis, The Competitive Advantage:
Companies that still do not invest heavily in data analysis by 2020 are likely to have disappeared by 2021. There is simply too much customer data to collect, process and transform into information that allows any company to remain competitive so that companies do not make full use of modern analytical tools. Stealing blindly and following instincts are no longer viable options when all other companies leverage sophisticated analytics to identify problems, opportunities, and solutions. That's why we are witnessing a consolidation of analytics capabilities across the world of technology, from Tableau's acquisition of Salesforce to the creation of Microsoft's own Power Platform. All major technology companies have already realized that the future lies in the data – more precisely, in their real-time processing – and that, no matter which sector you work in, the analysis of this data will be once one of the most important reference points of the digital transformation in 2020.
IV. AI And Machine Learning Become Force Multipliers For Data Analysis
If you want to invest in data analysis You will also need to invest in AI and Machine Learning to navigate the vast, turbulent ocean of information and data you want to make good use of. The value of Artificial Intelligence and machine learning in data analysis can be divided into three distinct value propositions: speed, volume, and practicality. Speed and volume refer to the advantage of automating the analysis of large sets of data as opposed to assigning human data analysts to this task. With AI and Machine Learning, complex data sets can now be analyzed in a fraction of the time it took just two years ago. It's not because computers are more efficient, but rather because AI and Machine Learning algorithms have become extremely good at analyzing data, and because this analysis can be easily done in the cloud. As for convenience, unlike the data analysis tools of the past, the addition of AI and Machine Learning has made these tools intuitive, easy to use, and much more reliable. Although they are already performing well in 2019, their speed and accuracy should improve considerably in 2020.
V. The Blockchain Goes Beyond Cryptocurrency:
In 2019, the importance of blockchain was exaggerated. But in 2020, it is possible that we will see cases of significant use of this technology going beyond the cryptocurrency. We already know that Amazon Web has democratized blockchain technology with its subscription platform making this technology service, and he is not the only one to do it. Many other world leaders are taking to the game, including Samsung, Microsoft, IBM, and Chinese Alibaba. In addition, we are starting to see cases of the real use of this technology going beyond payments and cryptocurrency. For example, it is enough to consider how the blockchain will be used in the field of food security, intellectual property, and copyright, or the management of real estate and assets. The year 2020 may well be the beginning of the real advent of the blockchain.