IoT Strategy In Manufacturing Industry: Steps To Secure IT Infrastructure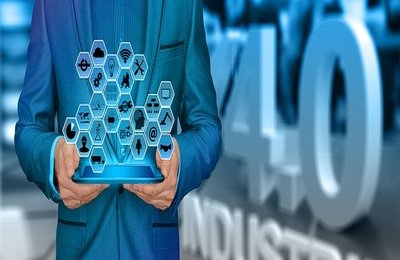 Undeniably, the issue of cybersecurity for connected devices will become critical. The piracy of a piece of durable equipment will have much more serious consequences on the performance and production of the company but also on the overall security of the latter or even according to the industry concerned, national security. While disconnected parts can be replaced by new connected ones, fears are starting to appear about the security of this new equipment and the measures to be taken to make it more impervious to these cyberattacks.
Generally, when we think of cybersecurity, we mostly think of slow computers, advertisements popping up from malware, or data loss due to reformatting of hard drives. But more and more, we are witnessing data hacking and breaches on a large scale within global giants: Facebook, LinkedIn, Yahoo or Equifax are recent examples. These attacks are detrimental both to these companies and to the trust that their customers can place in them; despite this, none of them succeeded in putting an end to these acts.
As the adoption of IoT and the Industrial Internet of Things increases, the security landscape has shifted from PCs, tablets and conventional devices to a multitude of connected terminals including planes, cars, equipment of construction, turbines to produce energy, transformers or switches for the networks of, etc. The Industrial Internet of Things connects major equipment such as planes, cars and essential elements of national infrastructure such as turbines for energy production or transformers and switches for electricity networks. Cisco estimates that the number of devices connected to an IP network will be more than three times greater than the world's population by 2022, between 30 and 50 billion, with an expected annual economic impact of 3.
Here are three things OEMs should focus on to improve data protection while taking full advantage of the economic benefits promised by IoT and the Industrial Internet of Things. Adopting sectoral standards, the technology industry designs solutions with a view to safety and compliance with defined standards. However, there are certain industries where there is a definite lack of standards for the IoT, such as the manufacturing sector where the major players rely on standards developed internally and therefore incompatible with others. The lack of common standards makes it difficult to develop end-to-end security.
With increasingly complex connected equipment, millions of lines of code and the introduction of devices designed with software, it is essential for manufacturers to work more closely with suppliers and collaboratively to define sectoral standards in the interest of the whole industry.
Improving communication and technology In the manufacturing sector, more specifically with regard to technological operations, operational standards such as OPC or Modbus are still used although they are more than 20 years old and were designed on old technologies such as than COM and not for communication over IP networks with several layers of security.
Due to this technological gap in cybersecurity, these classic technology operations do not have security options to simplify their configuration. By its very nature, a large open network of connected devices opens many new threats, although these individual devices can be secured when used independently. Since the weakest point of the system determines its overall level of security, a global approach within the manufacturing space makes it very difficult to develop such an approach because hackers try to get involved. take to a specific item in the technology stack.
To combat this, manufacturers must adopt standards like those of the software industry where communication networks are designed in a global approach, completely closed and with open ports only if necessary. OEMs and industrial components are not well-positioned to accomplish this task, but the industry needs to improve its level of sophistication to provide end-to-end protection against all types of threats.
Strengthen device security to take advantage of the advantages of connected technologies everywhere While cybersecurity at the network or cloud infrastructure level is very important, manufacturers must also understand that at the level of equipment and terminals, it is just as important to see even more. Most data are still stored in the cloud, but manufacturers must accept that this data and information is also stored directly on the devices. This, unfortunately, means that a cybersecurity strategy exclusively reserved for the Cloud will no longer work.
Endpoint Security solutions designed for smartphones and tablets should not work for IoT sensors and devices because the design of these devices makes operation impossible at the enterprise level. Manufacturers need a combination of network-level security and solutions specifically designed for IoT architectures and sensors
One of the great strengths of IoT is the amount of data that devices are supposed to generate. This same force could also be used to apply machine learning models to detect abnormal malicious behavior that could compromise security. IoT technology is one of the most fantastic disruptions that has plagued the manufacturing industry for many years. It promises to significantly improve industrial productivity and bring in economic value in the billions of dollars.
Therefore, by implementing the above steps, OEMs and the industry more generally can better prepare for the challenges of cybersecurity and have greater peace of mind when deploying an IoT strategy
RELATED: How To Benefit From The Disruptive Potential Of The Internet Of Things