How To Benefit From The Disruptive Potential Of The Internet Of Things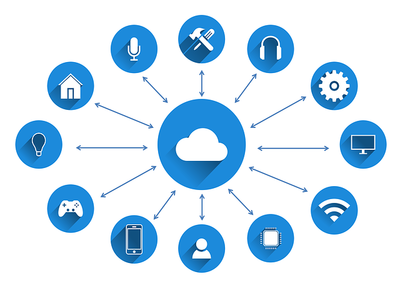 Driven by advances in data processing, cloud computing or emerging technologies like blockchain and drones, the IoT market is expected to grow by 30% per year.
Beyond this dynamic, more and more companies are building around IoT an innovative strategy, source of value creation and digital performance. These pioneers have seen beyond its industrial applications, the best known of which is in predictive maintenance. The possibility of connecting to the real world via sensors generates, indeed, a pool of contextualized and exploitable data, capable of feeding a real transformation of economic models.
A. Benefits Of IoT And Its Security?
Beyond the levers of cost optimization, the benefits of IoT are indeed expected on the portfolio of service and product offerings. They result in reduced hospital wait times, increased efficiency in aquaculture, and improved quality of life for patients with diabetes.
To seize these opportunities, leading companies in different sectors use the data produced by connected objects. Since its launch in 2014, Coca Cola's touch screen fountain has provided the US giant with trends in customer tastes and has introduced new flavors such as Cherry Sprite to the marketplace. In tourism, the Carnival Group is enhancing the customer experience with more than 7,000 sensors placed on its Regal Princess cruise ship. IoT is also creating a start-up ecosystem. Guardhat deploys IoT security solutions on industrial sites.
B. The Economic Impact Of IoT
The economic model of IoT is structured around recurring revenues. Medtronic, which specializes in connected insulin pump systems, has developed health services with high added value. Others monetize their data generated by the IoT. The Otonomo platform has moved closer to Daimler to develop new personalized offers such as kilometer insurance. With Jaguar Land Rover, the oil giant Shell deploys the first system of direct payment by car.
By adopting a global approach, the Internet of Things represents a strategic lever for digital transformation. Two traditional groups, PCL, one of Canada's leading construction companies, and Buhler, a Swiss supplier of capital goods for the food industry is involved. Thanks to sensors installed on its sites and its digital platform, PCL plans to reduce its energy costs by 10% to 20% per year. Buhler, meanwhile, will reduce waste by 30% by 2020, and launch about fifty development projects carried by the IoT.
But for these companies that are more than a century old, the roadmap has been tricky both in terms of increasing technological skills as well as that of their employees and internal processes. Their business model and the very heart of their business had to be rethought. Although the implementation of IoT must respond to the specific choices of each company, we have identified practices essential to its success. The technological architecture must be designed and sized to support long-term development projects.
The issues of leadership and human resources, too often underestimated, require special attention. Deploying IoT requires leadership that is identified and accountable for execution.
The skills needed to integrate object connectivity are not limited to developers. The company will need rare expertise, sometimes difficult to recruit, and know-how in the creation and animation of a large ecosystem. And, of course, before all else, the strategy must be thought around the creation of value of IoT, carried to the highest level by the leaders and accepted by the whole organization. Without this vision, the disruptive potential of the Internet of Things will not be realized.