Everything You Need To Know About The Industrial Performance Of Internet Of Things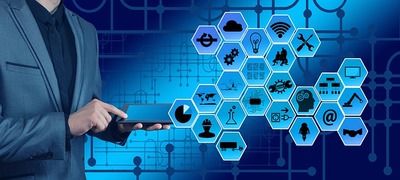 As the manufacturer, we have the deal of expertise in industrial maintenance with the help of digital technologies, we can add the predictive dimension and, above all, the possibility of optimizing between risk, cost and the availability of thousands of assets simultaneously As, explained the group develops its offer around three axes: on the one hand HMI /SCADA control and monitoring systemsusing the latest developments in human-machine Interface.
On the other hand, solutions like Manufacturing Execution System (MES) digitize methods, track production, improve planning, ensure traceability and product quality by exploiting data in real-time. Lastly, the Asset Performance Management (APM) platform, which increases equipment utilization, performance and total cost of ownership. Increase Availability and Reduce TC. As part of Asset Performance Management, GE Digital proposes the implementation of Predix APM, a software suite that ingests and processes data extracted from connected devices.
The APM-Health module provides continuous insight into asset health. APM Reliability anticipates outages, reducing unplanned outages and enabling predictive maintenance. APM-Strategyintegrates failure mode analyzes with cost and risk elements for continuous optimization of the maintenance strategy. Finally, APM Integrity manages the normative and regulatory aspects. According to GE Digital, the resulting increase in availability can be as high as 2 to 6 percent while unplanned maintenance costs can be reduced by 10 to 40 percent.
Finally, the total cost of ownership (TCO) can be reduced in a range of 5 to 25%. 8% extra yield for a soda specialist Naturally, all this would not work without the reinforcement of artificial intelligence and machine learning.
The APM uses the concept of digital twin, or Digital Twin, which plays a key role in predictive maintenance. The Digital Twin is a digital representation of equipment that simulates its theoretical behavior according to its operating conditions. It is built from the physical parameters of the equipment but also by the analysis of the
operation of many identical equipment thanks to artificial intelligence algorithms (AI), machine learning.
This growing knowledge of machine behavior forms the basis of the predictive maintenance strategy. GE Digital has already deployed no less than 1.2 million Digital Twins worldwide. For example, GE Digital worked with a leading global agri-food group to improve the performance of its filler and labeling machines for soft drinks.
The creation of digital twins of this equipment implementing the multidimensional analysis of the data made it possible to predict the defects, to reduce the unplanned downtimes and thus to increase the efficiency of the bottling line by 8. %. In another case, an automotive supplier has significantly reduced the scrap rate of a bumper paint line. From the continuous monitoring of a series of operating parameters, such as temperatures, flow rates or viscosities, the system has been able to generate recommendations for optimal machine settings that have improved
quality.